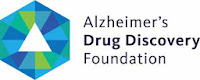 Is there a way to speed up the search for an Alzheimer's cure?
"Drug repurposing" is one option. It takes drugs approved for one disease and re-develops them for another. It's faster than developing drugs from scratch. Learn of a new, powerful partnership focused on drug repurposing.
---
Drug repurposing takes drugs that were already approved for one disease and re-develops them to see if they can help with a different one. This is obviously a much faster process than developing a new drug from scratch.
The Alzheimer's Drug Discovery Foundation (ADDF) and the Alzheimer's Society (UK) have implemented a partnership that provides funding for drug-repurposing research in Alzheimer's disease and related dementias. Their stated goal is the acceleration of critical development programs and the bringing of new treatments to patients.
Drug repurposing leverages existing scientific evidence and research to accelerate the drug development process. It has a significant advantage over traditional drug development in that the repositioned drug has already passed a significant number of toxicity and other tests. Therefore, its safety is known and the risk of failure for reasons of adverse toxicology are reduced. More than 90% of drugs fail during development,[1] and this is the most significant reason for the high costs of pharmaceutical R&D. In addition, repurposed drugs can bypass much of the early cost and time needed to bring a drug to market.
The new partnership intends to fund projects up to $1.5 million each focused on drug repurposing, leveraging existing scientific evidence and research to accelerate the drug development process.
Howard Fillit, MD, Executive Director and Chief Science Officer of the ADDF, said,
"Through the repurposing of drugs in development or approved for other conditions, there is the potential to dramatically reduce the time and costs typically associated with bringing a drug from basic research and clinical development to patients. This partnership exemplifies the importance of combining and leveraging available resources to accelerate drug discovery in Alzheimer's."
With nearly 44 million people affected by Alzheimer's and related diseases worldwide, and the number exponentially increasing, the organizations hope to propel promising drug developments into final stages of testing and ultimately in the hands of those affected by these devastating diseases. With current treatments only temporarily helping with symptoms, and not preventing dementia from progressing, new drugs are urgently needed.
"We are very excited to partner with the ADDF and provide this critical funding to researchers on the front lines of dementia research," said Doug Brown, PhD, Director of Research and Development at the Alzheimer's Society. "By supporting this research, we are helping to make the hope of finding effective dementia treatments within the next 10 years a reality."
Research proposals are now being accepted. For more information about requirements and the review process, please visit http://alzdiscovery.org/research-and-grants/applyforfunding.

About the Alzheimer's Drug Discovery Foundation (ADDF)
The mission of the Alzheimer's Drug Discovery Foundation (ADDF) is to accelerate the discovery of drugs to prevent, treat and cure Alzheimer's disease, related dementias and cognitive aging. The ADDF has granted more than $65 million to fund nearly 450 programs in 18 countries. For more information, please visit www.AlzDiscovery.org.
About the Alzheimer's Society
Alzheimer's Society (UK) has a plan to deal with dementia. Help us support people to live well today and fight for a world without dementia tomorrow. We rely on voluntary donations to continue our vital work. You can donate now by calling 0845 306 0898 or visiting alzheimers.org.uk
SOURCE:
Alzheimer's Drug Discovery Foundation