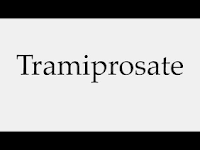 Large, significant improvements in genetically-defined Alzheimer's patients were seen in a clinical trial for tramiprosate. Learn about the important potential presented by these Phase-3 trial results.
---
FRAMINGHAM, Mass.– Alzheon, Inc. presented new analyses of previous Phase 3 data for tramiprosate, an investigational amyloid anti-aggregation agent and the active molecule of prodrug ALZ-801. The new results strengthen Alzheon's precision medicine approach which identifies distinct biological phenotypes in Alzheimer's disease (AD) patients. These phenotypes were described in the recently-published analyses of the tramiprosate Phase 3 data,1 showing that AD patients who carry two ε4 alleles of apolipoprotein E gene (APOE4/4 homozygotes) respond with the largest clinical benefits. In order to refine the selection criteria of patients for the upcoming ALZ-801 studies, the new analyses further evaluated tramiprosate efficacy in APOE4/4 homozygous AD patients according to disease severity based on their Mini–Mental State Examination (MMSE) scores at baseline. The results show tramiprosate's largest efficacy signals on cognition and function in APOE4/4 homozygous patients with Mild AD, defined as MMSE of 22 and higher.
"Our extensive body of clinical data and analyses suggests that ALZ-801 has the potential to become a differentiated and potentially transformative Alzheimer's medicine: an oral, well-tolerated tablet that targets the underlying amyloid pathology in Alzheimer's, with a favorable safety profile compared to injectable antibody therapies"
Tweet this
These new results were discussed in an oral presentation at the 9th annual Clinical Trials on Alzheimer's Disease (CTAD) conference, held December 8-10 in San Diego. At CTAD, Alzheon also presented a poster on the Phase 1 clinical studies and bridging data for ALZ-801, an optimized prodrug of tramiprosate, that support the pivotal clinical program planned to begin in 2017, which will evaluate ALZ-801 as a potential disease-modifying treatment for APOE4/4 homozygous patients at the Mild stage of Alzheimer's disease.
"Alzheon's new findings, as well as the significant challenges in developing disease-modifying drugs for Alzheimer's, highlight the need for a genetically targeted, precision medicine approach to drug development. Increasingly, the Alzheimer's field is moving beyond a 'one size fits all' treatment approach in order to help the most appropriate patients and to improve the success rate of investigational medicines," said Jeffrey L. Cummings*, MD, ScD, Director of the Cleveland Clinic Lou Ruvo Center for Brain Health. "These results with an oral amyloid-targeted therapy are compelling and actionable, and we will apply these learnings about the therapeutic response in APOE4 carriers to guide the development of new drugs for the large population of patients who carry this common risk factor for Alzheimer's disease."
"Alzheon is pioneering the precision medicine approach to Alzheimer's disease with our pivotal program for ALZ-801, focusing on a well-recognized genetically-defined subset of patients, namely patients with the APOE4 genotype, which confers the highest risk as well as the earliest onset and faster disease progression," said Martin Tolar, MD, PhD, Founder, President and CEO of Alzheon. "Our new insights are defining a more targeted, higher probability development path to advance promising drug candidates by directing Alzheimer's drugs to the right patients, with the right drug, and at the right stage of their disease. These new analyses offer compelling evidence for our amyloid-targeted oral drug candidate, ALZ-801, to focus on the genetically-defined APOE4/4 homozygous Alzheimer's patients at a point early in their disease progression."
The new analyses presented at CTAD evaluated Alzheimer's patients in the Phase 3 tramiprosate studies who were carriers of the homozygous APOE4/4 genotype, after segmenting them from the larger, all-comer study population involving more than 2,000 patients in North America and Europe. The data for APOE4/4 patients was then analyzed based on the severity of disease as measured by the MMSE scores, from the overall Mild and Moderate AD population (MMSE 16-26) to milder groups (MMSE 20-26 and 22-26). The analysis showed that the efficacy of tramiprosate was greatest in the least impaired patient group with MMSE scores of 22 to 26. In this population, large and nominally significant effects were observed on both cognition (measured by ADAS-cog scale) as well as function (measured by CDR-SB scale). These treatment results for tramiprosate based on the stratification of patients by stage of disease are consistent with findings from other amyloid-targeting therapies showing higher efficacy in patients with Mild (MMSE 22 and above) or Early AD.2 The safety in APOE4/4 homozygotes from the combined Phase 3 studies of tramiprosate showed a favorable profile similar to APOE4 non-carriers, with no cases of adverse events of vasogenic brain edema (ARIA-E or amyloid-related imaging abnormalities–edema) seen on MRI studies.
"Our extensive body of clinical data and analyses suggests that ALZ-801 has the potential to become a differentiated and potentially transformative Alzheimer's medicine: an oral, well-tolerated tablet that targets the underlying amyloid pathology in Alzheimer's, with a favorable safety profile compared to injectable antibody therapies," said Susan Abushakra, MD, Chief Medical Officer of Alzheon. "This newest insight about the strongest efficacy of tramiprosate in APOE4/4 homozygous AD patients with Mild Alzheimer's disease aligns with the data from other amyloid-targeting therapies, and further refines our clinical approach for the development of ALZ-801 in upcoming confirmatory clinical studies. With our robust clinical data with the active molecule tramiprosate and the new Phase 1 data showing tolerability and pharmacokinetic improvements with the prodrug ALZ-801, we are excited to initiate the pivotal development of ALZ-801 as a potential new treatment for Alzheimer's patients with the greatest unmet medical need."
MORE INFORMATION:
About ALZ-801 Clinical Results
Alzheon conducted two additional Phase 1b clinical studies of ALZ-801 in healthy elderly volunteers: a single dose tablet bioequivalence study, and a multiple ascending dose safety, tolerability and pharmacokinetic study. In these studies, ALZ-801 demonstrated favorable pharmacokinetic (PK) properties, including steady target plasma levels with low inter-subject variability, as well as sustained plasma concentrations up to 24 hours. ALZ-801 showed a substantially improved PK profile compared to tramiprosate, including plasma exposures and dose proportionality, thereby allowing establishment of bioequivalence between both formulations, and bridging to the prior clinical safety and efficacy data with tramiprosate. ALZ-801 also demonstrated a favorable safety and tolerability profile, including improved gastrointestinal tolerability with a lower incidence of nausea and vomiting compared to previous studies with tramiprosate.
About Apolipoprotein E
Apolipoprotein E (APOE) is a gene that provides a predictive window into an individual's Alzheimer's disease prognosis. APOE encodes for a protein called apolipoprotein E, which combines with fats to form lipoproteins that are transported throughout the body. In the brain, apolipoprotein E helps shuttle cholesterol to neurons to support their normal function. There are three forms, or alleles, of the APOE gene, called ε2, ε3 and ε4. The ε4 allele has been found to correlate with a high risk of development and earlier onset of Alzheimer's disease. People who inherit one copy of the ε4 allele, APOE4 heterozygotes, have an increased chance of developing the disease; those who inherit two copies of the allele, APOE4/4 homozygotes, are at even greater risk and tend to have more aggressive disease. The ε4 allele is significantly overrepresented in the Alzheimer's disease population compared to the general population: up to 65 percent of Alzheimer's patients carry one or two copies of the ε4 allele compared to about 25 percent of the general population.
SOURCE:
Alzheon
Alzheon, Inc. is committed to developing innovative medicines by directly addressing the underlying pathology of devastating neurodegenerative disorders. Our lead Alzheimer's clinical candidate, ALZ-801, is a Phase 3-ready, first-in-class, small molecule oral inhibitor of amyloid aggregation and neurotoxicity – hallmarks of Alzheimer's disease. ALZ-801 is a novel prodrug that builds on the safety and efficacy profile of the active compound tramiprosate, which has been evaluated in clinical trials involving over 2,000 Alzheimer's patients. Our clinical expertise and technology platform is focused on developing drug candidates using a precision medicine approach based on individual genetic and biological information to advance therapies with the greatest impact for patients.
1Abushakra et al: Clinical Benefits of Tramiprosate in Alzheimer's Disease Are Associated with Higher Number of APOE4 Alleles: The "APOE4 Gene-Dose Effect" Journal of Prevention of Alzheimer's Disease 2016; 3(4): 219-228. jpreventionalzheimer.com
2Sevigny et al: The Antibody Aducanumab Reduces Aβ Plaques in Alzheimer's Disease Nature 2016; 537: 50-56.
*Disclosure: Dr. Cummings has provided consultation to Alzheon regarding their drug development program.