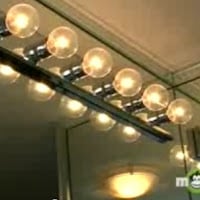 DESIGN VIDEO:
See how improvements to lighting and color help ease living with dementia at home. Watch these security tips for keeping a loved one with Alzheimer's safe.
---
How to make a dementia-friendly house with help from Amazon.com:


For more home safety tips, see the NIH / National Institute on Aging's checklist:
GOOD ARTICLE:
RED PLATES FOR EATING WITH DEMENTIA:
For more caregiving tips
and other resources:
Call the ADEAR Center toll-free:
1-800-438-4380
SOURCE: The Alzheimer's Disease Education and Referral (ADEAR) Center, a service of the National Institute on Aging,
part of the National Institutes of Health.