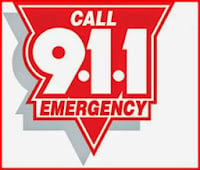 911 dispatchers often have difficulty locating wireless callers. This could be particularly distressing if the caller is a person with Alzheimer's who cannot give their location or is lost. Join 190,000 people in urging Congress to fix this fixable problem.
---
WASHINGTON — A survey of managers and dispatchers from Public Safety Answering Points (PSAPs) that handle 9-1-1 calls in all 50 states found that most dispatchers have difficulty locating wireless callers through the location information provided by the carriers, particularly when they are calling from indoor locations.
Many callers cannot verbally share their locations
Nearly every PSAP had received at least one call in the prior year from someone who could not be located because the caller was lost (90 percent), had Alzheimer's or age-related confusion (68 percent), was having a stroke or medical emergency (68 percent), or was hard of hearing.

Urge Congress to Ensure 911 Location Works on Cell Phones
Click here to join thousands of people sending letters to Congress.

The survey results and more than 200 powerful personal stories of the challenges in locating wireless callers are being submitted to the Federal Communications Commission (FCC) today to assist the Commission in its consideration of a rule that would require wireless carriers to provide accurate indoor location data for wireless callers within two years. 
According to the survey of 1,014 PSAP managers and employees, the majority of emergency calls now come from wireless phones, but the location information they receive from carriers is unreliable and often inaccurate:
Majority of 9-1-1 calls are now wireless: 76 percent of 9-1-1 calls now come from wireless phones, rather than land lines;
Most wireless calls come from indoors: 64 percent of those wireless 9-1-1 calls are made from inside buildings;
Nearly every 9-1-1 call center is facing this problem: 97 percent of 9-1-1 call centers have received a wireless 9-1-1 call within the last year from a caller who could not tell the dispatcher his or her location;
Wireless location data is not trustworthy: 82 percent of 9-1-1 personnel do not have a great deal of confidence in the location data provided to their PSAPs by the wireless carriers;
Wireless location data is often inaccurate: 54 percent said that the latitude and longitude (i.e. Phase II) data provided by carriers that is supposed to show a caller's location is "regularly" inaccurate;
Misrouted calls are a significant related problem: 48 percent of respondents said that 9-1-1 calls are regularly misrouted to the wrong PSAP in their area; and
First responders need accurate location information immediately: 79 percent said they need accurate location information within 15 seconds of call arrival.
When asked about the proposed rule, PSAP employees expressed near unanimous support, emphasizing its vital importance to public safety:
99 percent of 9-1-1 employees said they supported the FCC's proposed requirements for indoor location accuracy within two years;
99 percent said the adoption of that rule was "critically" or "very" important for public safety in their communities; and
94 percent opposed waiting an additional three years to implement the rule, as some carriers have proposed.
"These results are truly staggering," said Jamie Barnett, former Chief of the FCC's Public Safety and Homeland Security Bureau and Director of the Find Me 911 Coalition, which conducted the survey. "The men and women on the front lines of our 9-1-1 system overwhelmingly say that they need accurate indoor location information to do their jobs and save lives, yet they are not getting it today. This survey, and the powerful personal stories of 9-1-1 employees from around the country, removes any doubt about the life-and-death urgency of the FCC's rulemaking on this issue."  
Other results of the survey included:
Wireless 9-1-1 calls are skyrocketing: 78 percent said the percentage of wireless calls to their PSAP has increased "dramatically" over the last five years.
Indoor locations are common for wireless 9-1-1 calls: Significant percentages of PSAPs had received wireless 9-1-1 calls from apartment buildings (93 percent), office buildings (88 percent), hotels (78 percent), retirement homes (70 percent), hospitals (55 percent) and college dorms (36 percent) in the last year.
Such calls are not infrequent: 40 percent of respondents said they regularly receive wireless 9-1-1 calls from callers who cannot verbally share a location.
PSAPs do not consistently receive accurate location data from carriers: 48 percent of respondents said they only sometimes, rarely, or never receive accurate Phase II (latitude-longitude) location data with wireless 9-1-1 calls.
The problem is not improving: 54 percent of respondents said the issue of getting accurate location data is staying the same or getting worse.
Accurate location information is vital to PSAPs: 99 percent of PSAPs said it is critically or very important for them to get accurate location information from the carriers to find callers.
The full survey results can be found at www.findme911.org. In addition, survey respondents were asked to share any personal experiences related to the location accuracy issue.
Survey Methodology
The survey was conducted online among 1,014 managers and employees of Public Safety Answering Points (PSAPs) from March 27 – April 3, 2014. According to the National Emergency Number Association, there are 5,976 primary and secondary PSAPs in the United States in April 2014. Of those, survey respondents represented 880 individual PSAPs in all 50 states, or approximately 15 percent of all PSAPs. PSAP managers and employees were invited to participate in the survey via direct e-mails and online advertisements targeted to PSAP managers and employees. The survey was conducted via the SurveyGizmo website, and it used an automatic mechanism to disqualify non-PSAP employees. The employment of respondents was further validated against known PSAP registries and via geographic data tied to IP address. The survey had a margin of error of +/- 3 percent at a 95 percent confidence level.
About the Find Me 911 Coalition
Find Me 911 is an effort supported by more than 190,000 individuals, as well as national and local organizations. The individuals and organizations represent a broad range of 911 operators and first responders – emergency medical services personnel, fire fighters and police. Find Me 911 seeks to ensure that the Federal Communications Commission (FCC) move forward quickly to establish a reasonable, measurable level of location accuracy for emergency calls made indoors, enabling first responders to locate emergency calls from wireless phones from all locations rapidly and efficiently.
Read more news from Find Me 911 Coalition.
SOURCE:
Find Me 911 Coalition