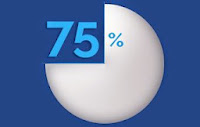 Women, even more than men, desire to know whether they have a brain disorder like Alzheimer's. The majority of people surveyed in 10 countries said they would be willing to pay for the diagnosis themselves. Find out how strongly people around the world feel about dementia.
---
CHALFONT ST GILES, England–(BUSINESS WIRE)–Three out of four people would want to know what kind of neurological disorder they had even if there was no cure, according to new global research from GE Healthcare. An even higher percentage of respondents, 81%, would want to identify an incurable neurological disorder if it affected somebody close to them, with more women (84%) wanting to know than men (76%). The "Value of Knowing" global survey of 10,000 adults across 10 countries explored perspectives on incurable neurological disorders including Alzheimer's (AD) and Parkinson's (PD).
"What these statistics tell us is just how strongly people feel about tackling neurological disorders like dementia."
Prepared to Pay for Diagnosis
While the overwhelming consensus (94%) is that the government or health insurance providers should cover diagnosis, approximately half (51%) of respondents indicated that they would even be prepared to pay for a diagnosis themselves. This sentiment was particularly prevalent in India and China, where 71% and 83% respectively, said they would be prepared to pay. This was echoed by almost one half of those questioned in Russia and around one-third of respondents in UK, USA and Japan.
"What these statistics tell us is just how strongly people feel about tackling neurological disorders like dementia," said Marc Wortmann, Executive Director of Alzheimer's Disease International. "Worldwide, nearly 44 million people have dementia and this number is expected to nearly double in 20 years as the world's population ages1. Although there is no cure yet, a timely diagnosis is useful for people with dementia to get access to current treatment, services and support, both medical and non-medical. Governments and healthcare systems need to ensure ready access to the diagnostic tools already available to accurately diagnose disorders such as Alzheimer's and Parkinson's, so that people can manage the symptoms as early as possible."
When people surveyed were asked why they would want to know, the most common answer (71%) was to start treatment that could help manage the symptoms of the disease. Other reasons included the opportunity to change lifestyle to potentially slow the impact of the illness (66%), and the ability to make informed decisions (62%). Those who would not want to know cited undue worry and the futility of knowing about their disorder without being able to control it.
Dr. Ben Newton, Director of PET Neurology for GE Healthcare, commented, "It's understandable that dementia is a frightening topic for people. That said, although there are currently no cures for many neurological disorders, there are symptom-modifying therapies and approaches available if detected early enough. It's interesting to note that the majority of respondents with more experience of a neurological disorder via a loved one for example, said that they would want to know, in spite of there being no cure."
Recognizing the Symptoms
The research also probed respondents' recognition of the possible signs and symptoms of dementia. While a majority recognized memory loss (70%) and disorientation (61%) as signs of dementia, less than half of those surveyed were able to identify other very common symptoms, including language problems, personality, mood and behavior changes, and loss of initiative.
Dr. Newton added, "Understanding and knowing all the symptoms of a neurological disorder are critical to helping loved ones who may be showing early signs. Acting early on any concerns may mean patients have access to earlier diagnosis and intervention, which could help to manage and delay the impact of a disorder."
MORE INFORMATION:
Dementia: The Facts2
There are more than 450 million people living with neuropsychiatric and neurodegenerative disorders.
There is currently no cure for dementia.
Every four seconds a new case of dementia is diagnosed.
Worldwide, 44 million people are living with dementia – and this number is set to double every 20 years.
Dementia is a term used to describe different brain disorders that affect memory, thinking, behavior and emotion.
Early symptoms of dementia can include memory loss, difficultly performing familiar tasks, problems with language and changes in personality.
Alzheimer's disease is the most common cause of dementia. Other forms of dementia include vascular disease, dementia with Lewy bodies and fronto-temporal dementia.
The worldwide costs of dementia exceeded 1% of global GDP in 2010, at US$604 billion. As a result, if dementia care were a country, it would be the world's 18th largest economy. If it were a company, it would be the world's largest by annual revenue.
For decades, GE Healthcare has produced diagnostics scanners, imaging agents and software to help physicians see more clearly inside the brain and aid better patient management. Between 2010 and 2020, GE Healthcare plans to invest over $500 million in research into neurological disorders. The investment crosses all lines of GE Healthcare and focuses on developing new neurology diagnostic solutions, educating consumers, and expanding research already in progress. Target areas include diagnosing post-traumatic stress disorder, Alzheimer's disease, Parkinson's disease, Multiple Sclerosis, stroke, concussion and traumatic brain injury.
In 2013, GE healthymagination and the National Football League announced a $60 million collaboration to help speed diagnosis and improve treatment for mild traumatic brain injury. The initiative includes a four-year, $40 million research and development program to evaluate and develop next generation imaging technologies and a two-year open innovation challenge with GE, NFL and Under Armour to invest up to $20 million in research and technology to better understand, diagnose and protect against mild traumatic brain injury.
Research Methodology:
The research was conducted by Millward Brown during June 2014 across 10 countries – Australia, Brazil, China, India, Indonesia, Japan, Russia, South Korea, UK and USA – with 1,000 nationally-representative adult respondents in each market. Survey participants were drawn from one of the largest global online consumer panels in the world. Each respondent was thoroughly pre-screened to ensure they meet the specific quality demands of the project. The performance of each respondent in the actively managed panel was closely monitored to ensure effectiveness and robustness. 1,000 adults per country took part in this nationally representative survey. The survey took the form of a 15 minute quantitative interview, administered online. Each survey participant was invited to participate via a password-protected link and was asked for externally validated demographic information in order to proceed and in order to determine suitability. Various quality control procedures were in place in order to reach a unique, genuine and representative audience in each country.
About GE Healthcare
GE Healthcare provides transformational medical technologies and services to meet the demand for increased access, enhanced quality and more affordable healthcare around the world. GE (NYSE:GE) works on things that matter – great people and technologies taking on tough challenges. From medical imaging, software & IT, patient monitoring and diagnostics to drug discovery, biopharmaceutical manufacturing technologies and performance improvement solutions, GE Healthcare helps medical professionals deliver great healthcare to their patients.
References:
WHO 2012 Fact Sheet
Alzheimer's Disease International, Department for Health, 2007 WHO Survey, WHO 2012 Fact Sheet