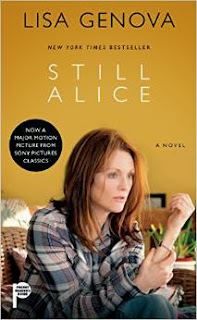 THE TODAY SHOW takes a look at Julianne Moore's performance as Alice, a middle-aged woman diagnosed with Alzheimer's. The movie has already earned her a Golden Globe nomination. Alice Howland is happily married with 3 grown children and a house on the Cape. She is a celebrated Ivy League professor when she notices a forgetfulness creeping into her life. As confusion starts to cloud her thinking and her memory begins to fail her, she receives a devastating diagnosis: early onset Alzheimer's. Fiercely independent, Alice struggles to maintain her lifestyle and live in the moment, even as her sense of self slips. In turns heartbreaking and inspiring, "Still Alice" captures in remarkable detail what's it's like to live with Alzheimer's.

---
Still Alice is available in paperback, Kindle, audio and hardcover at Amazon.com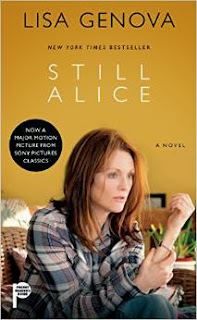 Still Alice is available on Amazon.com
Check out the official "Still Alice Movie Trailer", as Alice learns to "live in the moment".
Also, NBC News takes a look at how Oscar Contender 'Still Alice' Brings New Attention to Alzheimer's.