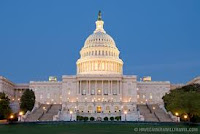 VIDEO:
Join "The Hill" in Washington, D.C. See health officials, policymakers, advocates, and medical experts offer a briefing on America's Alzheimer's goals and targets.
---
The National Alzheimer's Project Act, passed unanimously by Congress in December 2010, set the stage for the creation of a national strategic plan to address the public health crisis posed by Alzheimer's disease. Released in 2012, the National Plan to Address Alzheimer's Disease set an ambitious goal to prevent and effectively treat Alzheimer's disease by 2025.
Continued below video…
With less than a decade to go to meet the target, how far have we come and where should future efforts be focused? As a new administration and Congress prepare to take office, what kind of leadership do we need to meet the goals set for the nation?
Featured Speakers Include:
Sen. Thom Tillis (R-NC), Member, Senate Special Committee on Aging
Rep. Paul Tonko (D-NY), Member, House Energy and Commerce Committee
Paul Aisen, MD, Director, Alzheimer's Therapeutic Research Institute, University of Southern California Keck School of Medicine
Maria Carrillo, Chief Science Officer, Alzheimer's Association
Linda Elam, Deputy Assistant Secretary for Planning and Evaluation, HHS
Teresa Osborne, Secretary, Pennsylvania Department of Aging
Moderated by:
Sarah Ferris, Healthcare Reporter, The Hill
Reid Wilson, National Correspondent, The Hill
Sponsored by:
Alzheimer's Readiness Project, An initiative of Eli Lilly & Co.
SOURCE: