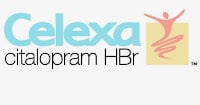 MEDICATION & TREATMENT VIDEO:
Agitation is one of the most common symptoms of Alzheimer's. See why citalopram may be effective in alleviating Alzheimer's agitation and aggression.


---
Citalopram (brand name Celexa or Cipramil) is FDA-approved for depression. Your doctor can prescribe it "off-label" for other problems, such as treating agitation in Alzheimer's. Watch Constantine Lyketsos, M.D., chair of psychiatry at Johns Hopkins Bayview Medical Center, explain what his team discovered about using citalopram to help people with Alzheimer's.
To learn more about citalopram & Alzheimer's, check out:
Citalopram Fights Agitation in Alzheimer's