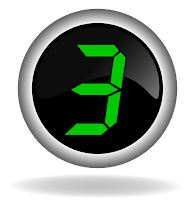 In the lab, fujimycin slowed Alzheimer's. (Fujimycin is an organ-transplant drug also called FK506 or Tacrolimus.) In past studies, similar drugs, like rapamycin and ciclosporin, also lowered rates of Alzheimer's. Learn how these immunosuppressants show great promise in the fight against Alzheimer's.
---
Studies in mice provide new clues about how a class of anti-rejection drugs used after organ transplants may also slow the progression of early-stage Alzheimer's disease. These drugs are known to be immunosuppressants.
Fujimycin (FK506) Rescued Synapses from Alzheimer's
FK506 is the lab name for fujimycin, also known as Tacrolimus. It is part of a class of drugs that are immunosuppressants that have been associated with less Alzheimer's. Other qualified successes were previously seen in
rapamycin and
ciclosporin.
At UT Southwestern, Dr. James Malter explained that nerve cells initially lose dendritic spines, tiny branchlike extensions at the ends of neurons that receive information across synapses from nearby cells. Synapses — the junctions where communication between neurons occurs — are also lost.
Higher-order Brain Functions Most Affected
The area of the brain that is most affected governs higher-order functions such as language, spatial reasoning, conscious thinking, sight, hearing, and other senses.
"We found that beta-amyloid, which is overproduced in the brains of most people with Alzheimer's, turns on a protein called calcineurin. Activated calcineurin then causes the inhibition of a second protein called Pin1, leading to loss of dendritic spines and synapses," said Dr. Malter, who holds The Senator Betty and Dr. Andy Andujar Distinguished Chairmanship of Pathology.
In experiments in neurons and in genetically engineered mice unable to produce Pin1, the researchers were able to duplicate the loss of dendritic spines and synapses even in the absence of exposure to beta-amyloid, demonstrating a critical role for Pin1 in this process.
Fujimycin FK506 Rescues Synapses
"In additional experiments, we showed that synapses could be rescued if the neurons received extra Pin1 or were exposed to FK506 — a drug that blocks calcineurin and is currently approved by the Food and Drug Administration [FDA] for the prevention of solid organ transplant rejection. The oldest drug in this class, cyclosporin, has been used since 1983," Dr. Malter said.
Intriguingly, a recent study from UT Medical Branch at Galveston showed that patients who receive FK506 for long-term immunosuppression following transplant, developed Alzheimer's less frequently than expected.
"As an FDA-approved drug, we propose that FK506 be evaluated through clinical trials as a treatment for early-stage Alzheimer's disease," Dr. Malter said. "Anti-rejection drugs given to organ transplant recipients work by suppressing the immune system and, as a result, can increase the risk of infection. Our experiments suggest that lower doses of FK506 than are needed to block transplant rejection may be able to protect neurons from beta-amyloid without significant immunosuppression."
Cyclosporin Blocks Amyloid Beta Plaque
At Columbia University Medical Center, another potential drug, cyclosporin, is already used in organ transplant and autoimmune patients. Cyclosporin suppresses the immune system, but it also blocks amyloid beta (Aβ) peptides-induced mitochondrial injury. (See previous studies Du et al. Nature Medicine, 2008).
Cyclosporin, however, has too many toxic side effects for long term use in other patients. Dr. ShiDu Yan is currently trying to alter the chemical structure of the drug to reduce its toxicity and to improve its ability to cross the blood brain barrier but preserve its protective effect on Aβ-mediated toxicity.
Most Alzheimer's researchers initially believed that Aβ peptides caused the disease after aggregating together in large, extracellular plaques, a defining feature of Alzheimer's-affected brains. But Dr.Yan's findings, along with those of many other scientists, now point to an earlier role for Aβ peptides inside the brain's neurons.
The mitochondria are damaged, the researchers found, when (Aβ) peptides breach the mitochondria's walls and accumulate on the inside. Even low concentrations of Aβ peptides, equivalent to the levels found in cells years before symptoms appear, impair the mitochondria, particularly mitochondria that supply power to the neuron's synapses.
When filled with Aβ peptides, these synaptic mitochondria were unable to travel down the neurons' long axons to reach, and fuel, the synapse. And the mitochondria that did make the journey failed to provide adequate energy to operate the synapses. Without operating synapses, neurons are unable to function.
"Since cyclosporin is already FDA approved for use in organ transplant and autoimmune patients, this research has the potential to lead to more rapid clinical trials and progress quickly," said Dr. Yan.
Rapamycin Study
At the UT Health Science Center San Antonio, mice that model Alzheimer's were fed food containing rapamycin for 10 weeks. At the start of treatment the mice were 6 months old, roughly the age of young adults. They already exhibited learning and memory deficits and brain lesions.
At the end of the 10 weeks, the mice were tested in a Morris water maze to assess learning and memory in rodents. Then the brains of the mice were analyzed to determine the effects of rapamycin on the lesions that indicate Alzheimer's.
Senior Author Dr. Salvatore Oddo said, "While it remains to be determined whether our results obtained in mice could be translated in people, we are very excited as these findings may lead to a new therapeutic intervention to treat Alzheimer's."
REFERENCES:
Nancy R. Stallings, Melissa A. O'Neal, Jie Hu, Ege T. Kavalali, Ilya Bezprozvanny, James S. Malter. Pin1 mediates Aβ42-induced dendritic spine loss. Science Signaling, 2018; 11 (522): eaap8734 DOI: 10.1126/scisignal.aap8734
Journal of Biochemical and Pharmacological Research,

Rapamycin, Autophagy, and Alzheimer's Disease,
Zhiyou Caia,* and Liang-Jun Yanb
MORE INFORMATION:
UTSW co-authors include Dr. Ege Kavalali, Professor of Neuroscience and Physiology; Dr. Ilya Bezprozvanny, Professor of Physiology; and Dr. Jie Hu, a research scientist in Pathology. Dr. Bezprozvanny holds the Carl J. and Hortense M. Thomsen Chair in Alzheimer's Disease Research. Dr. Kavalali, an Effie Marie Cain Scholar in Medical Research, holds the Rosewood Corporation Chair in Biomedical Science.
The study was supported by the Senator Betty and Dr. Andy Andujar Endowment and by the National Institutes of Health.
SOURCE: