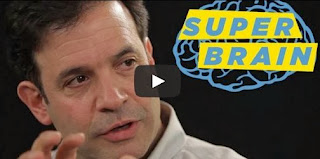 SLEEP VIDEO:
See what kind of sleep fights Alzheimer's and lowers its risk. Watch Harvard Alzheimer's expert Dr. Rudy Tanzi and bestselling author Dr. Deepak Chopra offer up the latest research.
---
Dr. Rudolph Tanzi is Professor of Neurology at Harvard Medical School and Director of Genetics Aging Research at Massachusetts General.
Dr. Tanzi is also one of the world's foremost experts on the causes of Alzheimer's.
Dr. Chopra is a physician and bestselling author.
In this video, get tips and ideas on how to achieve better sleep and help promote brain health.
The video is based on their popular book, Super Brain.