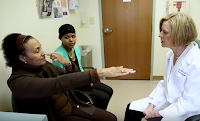 DIAGNOSING MCI – VIDEO:
Worried about memory? Many of us notice serious memory or thinking slips that don't really affect our daily routines. Is it pre-dementia? See Emory University explain what doctors call "MCI".
---
Some people develop cognitive and memory problems that are not severe enough to be diagnosed as dementia but are more pronounced than the cognitive changes associated with normal aging. This condition is called mild cognitive impairment (MCI). Although many patients with this condition later develop dementia, many do not. Many researchers are studying mild cognitive impairment to find ways to treat it or prevent it from progressing to dementia.