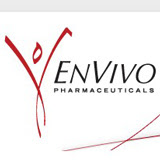 In 2012, Envivo's experimental Alzheimer's drugs improved cognitive function as the company won a Fierce BioTech Award. Learn about and participate in their newest Phase-2 clinical trial.
---
EnVivo Pharmaceuticals, a company dedicated to developing a broad range of novel central nervous system (CNS) therapies, announced the initiation of a Phase 2 clinical trial of EVP-0962, its potent and selective gamma secretase modulator (GSM), in healthy volunteers and in volunteers with mild cognitive impairment or early Alzheimer's disease. The Phase 2 trial is a randomized, double-blind, dose escalating study to assess the safety, tolerability, pharmacokinetics and effects of EVP-0962 on cerebral spinal fluid amyloid concentrations.
"We believe that EVP-0962 is a new approach that works by modulating – and not inhibiting completely – gamma secretase, one of the key amyloid processing enzymes," said Dana Hilt, M.D., senior vice president, clinical development and chief medical officer of EnVivo. "In preclinical studies to date, EVP-0962 has demonstrated a significant reduction in synthesis of the AB1-42 peptide and preclinical murine models of amyloid plaques that are believed to be a cause of Alzheimer's disease. The initiation of our Phase 2 clinical program marks another step forward in EnVivo's goal of developing the next generation of disease modifying CNS treatments."
The EVP-0962 Phase 2 program will enroll approximately 52 patients and be conducted in two parts. The first part will include healthy subjects and will evaluate safety, tolerability, pharmacokinetics and pharmacodynamics of escalating EVP-0962 doses or matching placebo following once-daily administration for 14 days. The ability of EVP-0962 to alter amyloid peptide levels in the cerebrospinal fluid (CSF) and synthesis of amyloid peptides will be measured. The second part will evaluate similar measures following once-daily administration for 14 days in patients with mild cognitive impairment or early Alzheimer's disease at one or more dose level(s).
"We believe EVP-0962 is a treatment that has the potential to offer comparable efficacy but reduced safety risks compared to gamma secretase inhibitors (GSIs), which data suggest may not be tolerated for the long-term treatment of Alzheimer's disease," said Kees Been, president and chief executive officer of EnVivo Pharmaceuticals. "Our EVP-0962 program is part of EnVivo's broader efforts to leverage novel mechanisms of action to treat CNS diseases, like Alzheimer's disease, by altering the progression of disease and providing improvement in cognitive and overall function. Building upon the recent positive Phase 2b data from our alpha-7 agonist program, EVP-6124, in Alzheimer's disease, the Phase 2 initiation of EVP-0962 is further illustration of the diversity of EnVivo's multitarget pipeline and our commitment to developing treatments for this devastating disease."
About EVP-0962
EVP-0962 is a proprietary small molecule that has been shown in preclinical models to selectively modulate gamma secretase, a key enzyme involved in the processing of amyloid and its toxic AB1-42 peptide, which is a key component of amyloid plaques in the brain. In a Phase 1 study, EVP-0962 plasma concentrations were attained that justified progressing into the present study to determine a dose that has biologic activity as assessed by amyloid peptide levels. In a one-year preclinical study in transgenic Alzheimer's models, EVP-0962 reduced AB1-42 peptide levels, decreased amyloid plaque build up, reversed behavioral deficits and reduced brain inflammation associated with Alzheimer's disease. These findings were presented at the Alzheimer's Association 2010 International Conference on Alzheimer's Disease (AAIC).
To volunteer for the trial, click here for the U.S. National Institutes of Health's ClinicalTrial.gov page on EVP-0962.