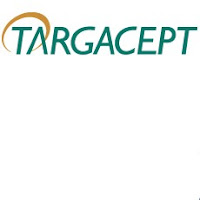 Targacept is taking a confident approach in its latest clinical trial. Rather than pitting their new Alzheimer's drug against a placebo, they are putting it head-to-head against today's most successful Alzheimer's-fighting medication. Learn about the launch of The Targacept TC-1734 Clinical Trial.
---
WINSTON-SALEM, N.C.–Targacept, Inc. a clinical-stage biopharmaceutical company developing novel NNR Therapeutics™, announced that it has completed recruitment of patients in the Phase 2b study of TC-1734 as a treatment for mild to moderate Alzheimer's disease.
The ongoing Phase 2b study is a double blind, randomized, parallel group trial evaluating Targacept TC-1734 head-to-head against donepezil (which is marketed under the familiar brand name Aricept®). Donepezil is currently the medication most often prescribed for Alzheimer's disease.
"While the pursuit of an effective new treatment for Alzheimer's disease has been historically challenging, the unmet medical need is both enormous and growing," said Dr. Stephen A. Hill, Targacept's President and Chief Executive Officer. "Our thanks go to the patients, study sites and investigators who are collaborating with us in the effort to find a new medicine for this devastating disease."
The study, designed to randomize approximately 300 patients, is being conducted at sites predominantly in Eastern Europe and also in the United States.
The Alzheimer's Disease Assessment Scale-cognitive subscale (ADAS-Cog) and the Clinician Interview-Based Impression of Change Plus Caregiver Input (CIBIC-(+)) are co-primary endpoints of the study, with the Alzheimer's Disease Cooperative Study Activities of Daily Living Inventory (ADCS-ADL) replacing CIBIC-(+) as a co-primary endpoint for European regulatory purposes. The study includes a 3-week screening period, followed by a 12-month treatment period during which patients receive a fixed dose of TC-1734 (30mg) or donepezil once daily.
Targacept expects to report top-line results from the study in mid-2014. TC-1734 is a modulator of the alpha4beta2 neuronal nicotinic receptor subtype.
MORE INFORMATION:
Evidence of Efficacy for TC-1734 (AZD3480) in the Treatment of Cognitive Impairment in Older Subjects
About Targacept
Targacept is developing a diverse pipeline of innovative NNR Therapeutics™ for difficult-to-treat diseases and disorders of the nervous system. NNR Therapeutics selectively modulate the activity of specific neuronal nicotinic receptors, unique proteins that regulate vital biological functions that are impaired in various disease states. Targacept's clinical pipeline includes multiple Phase 2 product candidates, all representing first-in-class opportunities. Targacept leverages its scientific leadership and diverse pipeline to attract significant collaborations with global pharmaceutical companies. For more information, please visit www.targacept.com.
TARGACEPT: Building Health, Restoring Independence®