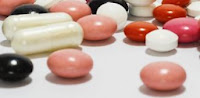 "It's much easier to start someone on a medication, and keep them on, than to take them off," says Professor Tjia. "It's called clinical inertia." Find out how most advanced dementia patients receive too many expensive, questionable medications.
---
More than half of nursing home residents with advanced dementia receive medications of questionable benefit at substantial financial cost. This includes medications to treat dementia and lower cholesterol.
Not only are there issues of cost and benefit, there is also the question of "Less is More". That is to say, people with advanced dementia may often be unable to communicate the side effects or drug interactions they experience.
The Institute of Medicine recommends clinicians minimize interventions in patients with life-limiting diseases like most types of dementia. Instead, they recommend healthcare providers focus on maximizing quality of life.
Few studies have examined the use of chronic disease medications in patients with advanced dementia. Data also is lacking on the associated costs of such prescribing patterns.
The Study
The authors used a long-term care pharmacy database to study medications used by nursing home residents with advanced dementia. They analyzed use of medications deemed of questionable benefit for patients with advanced dementia based on published criteria and the average 90-day expenditures attributable to those medications.
Results
Of the 5,406 nursing home residents with advanced dementia, 53.9 percent of the residents (n=2,911) received at least one medication of questionable benefit and the use these medications varied by region, ranging from 44.7 percent in the Mid-Atlantic census region to 65 percent in the West South Central census region.
The most commonly prescribed medications were the dementia therapies cholinesterase inhibitors (36.4 percent) and memantine hydrochloride (25.2 percent), as well as cholesterol-lowering medications (22.4 percent). The likelihood of receiving medications of questionable benefit was lower for patients with eating problems, a feeding tube, a do-not-resuscitate order or who had enrolled in hospice. However, living in a nursing home with a high prevalence of feeding tube use (greater than 10 percent) was associated with a greater likelihood of being prescribed questionably beneficial medications compared with those residents who lived in nursing homes where the use of feeding tubes was less (5 percent or less). The average 90-day cost for a medication of questionable benefit was $816 and that accounted for 35.2 percent of the total average 90-day medication expenditures for patients with advanced dementia.
Less is More
"Our findings have important implications because the use of prescription medications in patients with advanced illness presents a burden to the health care system and to patients."
Study's Contribution
In a related commentary, Greg A. Sachs, M.D., of Indiana University School of Medicine and Eskenazi Health, Indianapolis, writes:
"I hope that the article by Tjia and colleagues in this issue of JAMA Internal Medicine is read not just by clinicians who care for patients with advanced dementia and nursing home residents. The article contributes to the literature and practice in two important ways."
"First, the study's strengths advance our understanding of medication prescribing practices for nursing home residents with advanced dementia."
"Second, the work by Tjia et al is part of the 'Less is More' series in this journal and addresses the American Board of Internal Medicine Foundation's Choosing Wisely campaign and other initiatives aimed at curtailing the use of nonbeneficial and potentially harmful medications, tests and treatments."
"This article should cause all clinicians to reconsider their prescribing practices and other decision making for a broad population of patients late in life," he concludes.
Summary
"It's much easier to start someone on a medication and keep them on than to take them off," Professor Tjia said. "It's called clinical inertia."
Dr. Sachs described what a difference it would make if our healthcare providers were to overcome this clinical inertia. "If nursing home providers were able to discontinue just some of these medications, there would be a substantial reduction in staff burden of medication administration, patient burden of taking medication, adverse effects, and costs."
REFERENCES:
Use of Medications of Questionable Benefit in Advanced Dementia,
Jennifer Tjia, MD, MSCE1; et al., JAMA Internal Medicine, September 08, 2014. doi:10.1001/jamainternmed.2014.4103
Improving Prescribing Practices Late in Life:
A Task for all Clinicians, Not Just Nursing Home Physicians
Greg A. Sachs, MD
, JAMA Internal Medicine, September 08, 2014. doi:10.1001/jamainternmed.2014.3277
SOURCE:
JAMA Internal Medicine
The Boston Globe