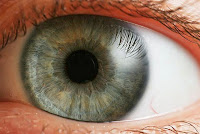 VIDEO + ARTICLE:
The Cognoptix Eye Test for Alzheimer's is in clinical trials. It is already doing so well that this week, it received an additional $15 million to speed development. See how this Alzheimer's eye test promises to enable early diagnosis, inexpensively, right at the doctor's office.
---
ACTON, Mass.– Cognoptix Inc. is developing the SAPPHIRE II eye test, designed to identify Alzheimer's Disease (AD) patients via a beta-amyloid signature in their eyes.
The Alzheimer's eye test is in clinical trials. It is already doing so well that this week saw investors announce additional financing totaling over $15 million. The round was co-led by new investor Alopexx and existing investor Inventages, with participation from original investor, Launchpad Venture Group.
Continued below video…
Paul Hartung, President and CEO of Cognoptix, said,
"With this new funding, we expect to complete the clinical development of our SAPPHIRE II eye test and help change the course of Alzheimer's disease by enabling early diagnosis at point-of-care."
By detecting a specific fluorescent signature of ligand-marked A-beta in the supranucleus region of the human lens, SAPPHIRE II achieved a sensitivity of 85% and a specificity of 95% in differentiating 20 patients who were clinically diagnosed with probable AD from a group of 20 age-matched healthy volunteers in a Phase II clinical trial. In addition, the SAPPHIRE II test showed superior correlation to PET (positron emission tomography) amyloid brain imaging, with 95% specificity for SAPPHIRE II versus 80% for PET brain imaging.
This investment will fund the pivotal trial, the final stages of product development, and allow the Company to complete the FDA registration process. Cognoptix will then be uniquely positioned in offering an office-based test that enables earlier diagnosis of AD.
Dr. Daniel Vlock, CEO of Alopexx Enterprises, one of the investors financing the eye test, said,
"We are proud to invest in Cognoptix, whose SAPPHIRE II eye test has shown great promise to upgrade the standard by which Alzheimer's Disease is currently diagnosed and managed."
Dr. Gunnar Weikert, Managing Director of Inventages, which is also funding the eye test, said,
"Inventages continues to be committed to investing in and supporting the development of products, both diagnostics and therapeutics, in the field of dementia. Alzheimer's disease is one of the biggest challenges faced by our healthcare systems today; accordingly we are delighted to continue our support of Cognoptix through the final stage of development of this innovative and game-changing technology."
Mr. Hartung added,
"The safety and efficacy of our product have been established and results published in a well-respected, peer-reviewed journal."
Currently, the SAPPHIRE II system is approved for investigational use only in the United States.