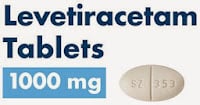 POTENTIAL TREATMENT:
"Pre-dementia" is a common nickname for aMCI (amnestic Mild Cognitive Impairment). aMCI causes memory to decline more than what's expected from normal aging, without disrupting day-to-day life.
AGB101 is a new treatment for aMCI. It is a low-dose version of FDA-Approved Levetiracetam. Learn more about the AGB101 trial.
---
NEW YORK /PRNewswire-USNewswire/ — The Alzheimer's Drug Discovery Foundation (ADDF) announced a $900,000 grant to AgeneBio, a pharmaceutical company developing innovative therapies for neurologic and psychiatric diseases. The grant will support the initiation of an FDA-registered Phase 3 clinical trial of AGB101, a new therapeutic treatment for amnestic mild cognitive impairment (aMCI). aMCI is a condition in which memory is worse than to be expected for a person's age and is considered the pre-dementia stage of Alzheimer's disease. This is the second grant that the ADDF has made to AgeneBio.
AGB101 is a proprietary formulation of low-dose levetiracetam, given to patients at approximately one-fifteenth of the dose most commonly prescribed for epilepsy. This therapeutic has been commercialized for more than a decade and offers a well-characterized safety profile at fifteen times the expected dose for AGB101. AgeneBio expects to initiate the AGB101 Phase 3 clinical program in the second half of 2015.
AGB101 is the first and only treatment to target hippocampal hyperactivity, a condition characteristic of the aMCI stage of Alzheimer's disease. The Phase 3 trial will build on studies in both animal models and patients with aMCI that have demonstrated the importance of reducing hippocampal hyperactivity to restore the brain function necessary to maintain cognitive function and memory.
aMCI is believed to affect between 10 and 20 percent of individuals 65 and older. There is currently no FDA-approved therapy for patients in this pre-dementia stage of Alzheimer's disease, representing an enormous unmet clinical need.
The ADDF's Founding Executive Director and Chief Science Officer Howard Fillit, MD, said,
"The ADDF is thrilled to support AgeneBio to advance the clinical development of this drug candidate for the benefit of aMCI patients. This treatment has the potential to alter the course of Alzheimer's disease, restore normal brain function and preserve memory and cognitive abilities."
"We are extremely grateful to the ADDF for its continued support of our drug development program," said AgeneBio's CEO Jerry McLaughlin. "This additional grant is a strong endorsement of our clinical program, and we look forward to working with ADDF as our research progresses."
MORE INFORMATION:
Progress on this research since publication of this article can be found at:
Levetiracetam restores brain function and memory in early Alzheimer's.
AgeneBio's portfolio of drug discovery work is based on the research of its founder, Michela Gallagher, PhD, Krieger-Eisenhower Professor of Psychological and Brain Sciences and Principal Investigator of the Neurogenetics and Behavior Center at Johns Hopkins University.
About AgeneBio 
AgeneBio is an emerging pharmaceutical company dedicated to developing innovative therapeutics that prevent neurodegeneration and preserve and restore cognitive function for unserved patients battling amnestic mild cognitive impairment (aMCI), the symptomatic pre-dementia stage of Alzheimer's disease, and other neurological and psychiatric diseases. AgeneBio's novel pipeline of therapies is based on decades of research at Johns Hopkins University and leading research centers worldwide showing that overactivity in the hippocampus contributes to cognitive impairment and drives neurodegeneration if not controlled. This overactivity is a characteristic feature of aMCI. If approved, AgeneBio's Phase 3-ready lead candidate, AGB101, will be the first and only therapeutic targeting hippocampal overactivity and potentially the first therapeutic to slow progression to, and delay the onset of, Alzheimer's dementia. AgeneBio also has a novel GABA-A alpha 5 small molecule program in late discovery stage with potential therapeutic potential for a spectrum of untreated conditions including aMCI, autism and schizophrenia. Learn more at www.agenebio.com.
SOURCE:
The Alzheimer's Drug Discovery Foundation (ADDF)
The mission of the Alzheimer's Drug Discovery Foundation (ADDF) is to accelerate the discovery of drugs to prevent, treat and cure Alzheimer's diseases, related dementias and cognitive aging. The ADDF has granted more than $70 million to fund over 450 Alzheimer's drug discovery programs in academic centers and biotechnology companies in 18 countries. For more information, please visit www.AlzDiscovery.org.