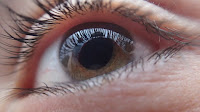 HEALTH RESEARCH VIDEO + ARTICLE:
Can a retinal-scan at an early age predict future development of Alzheimer's? Can you use that prediction to lessen your risk? A clinical trial is underway to find out. See how spotting plaque in the eye before Alzheimer's starts may delay or even prevent it.
---
An Alzheimer's clinical trial developed at Cedars-Sinai in the United States is showing significant promise. Optical imaging technology is detecting amyloid plaque buildup in the eye, a major hallmark of Alzheimer's disease and possibly the key to early detection of the debilitating condition.
Continued below video…
A parallel trial is taking place in Australia. In that trial, hundreds of volunteers are participating at the Commonwealth of Scientific and Industrial Research Organisation. The approximately 200 volunteers are broken into three groups: patients diagnosed with Alzheimer's disease, those diagnosed with mild cognitive impairment, and a control group with no evidence of brain abnormality. The University of San Diego and Emory University in Atlanta are also investigating whether the imaging device can provide similar results in patients living with the disease.
The trial seeks to determine if researchers can correlate retinal plaque detected by optical imaging with brain plaque detected by positron emission tomography (PET) scans. Preliminary results from Australia show that the noninvasive imaging test could differentiate Alzheimer's disease with 100 percent sensitivity and 80.6 percent specificity. Investigators are now following the progress of plaques in some patients as part of the study.
"The device we developed enables us to look through the eye — just as an ophthalmologist looks through the eye to diagnose retinal disease — and see these changes," said Keith L. Black, MD, chair of the Cedars-Sinai Department of Neurosurgery, director of the Maxine Dunitz Neurosurgical Institute and the Ruth and Lawrence Harvey Chair in Neuroscience.
The accumulation of beta-amyloid plaque in the brain is a hallmark sign of Alzheimer's, but current tests detect changes only after the disease has advanced to late stages, he said. Researchers believe that early detection will be critical as treatment options improve, but existing diagnostic methods are invasive, inconvenient and impractical for use as routine screening.
"PET scans require the use of radioactive tracers and cerebrospinal fluid analysis requires invasive and often painful lumbar punctures, so neither approach is feasible as a screening technique, especially for patients in the very early stages of the disease," Black said.
The optical imaging exam appears to detect changes that occur 15-20 years before clinical diagnosis, said Shaun Frost, a biomedical scientist and the study manager at the Commonwealth Scientific and Industrial Research Organization.
"It's a practical exam that could allow testing of new therapies at an earlier stage, increasing our chances of altering the course of Alzheimer's disease," he said.
The study of optical imaging technology to detect beta-amyloid plaque began at Cedars-Sinai with preclinical studies and the post-mortem investigation of human retinas of people who had died with Alzheimer's disease. The retina is part of the central nervous system, unlike other structures of the eye, and so shares many characteristics of the brain. By staining the plaque with curcumin, a component of the spice turmeric, Cedars-Sinai researchers discovered that the plaque could be detected in the retina before it began to accumulate in the brain.
"This large double-blind clinical trial appears to validate our novel human retinal amyloid imaging approach using curcumin labeling," said Maya Koronyo-Hamaoui, PhD, assistant professor of neurosurgery in the Department of Neurosurgery and the Department of Biomedical Sciences. "It further demonstrates significant correlation with brain amyloid burden, thereby predicting accumulation of plaques in the brain through the retina."
Koronyo-Hamaoui, a faculty principal investigator and head of the Neuroimmunology and Retinal Imaging Laboratory at Cedars-Sinai and researcher Yosef Koronyo, MSc, LLB, were authors of the original results, which were published in "Neuroimage, A Journal of Brain Function," and presented at the Alzheimer's Association's 2010 International Conference. Australian investigators presented their preliminary findings during oral presentations at the Alzheimer's Association's 2014 International Conference.