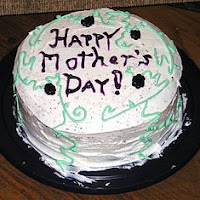 HAPPY MOTHER'S DAY USA – SURVEY RESULTS:
The right words can help us rise to dementia's challenges. Relish these valuable pieces of wisdom, gathered from grandmothers and mothers across the country.
---
A sampling of the wisdom shared from grandmothers and mothers across the country, according to a survey by A Place for Mom:
"If the choice is laugh or cry, then laugh."
You cannot control what life gives you, but you can control how you handle it.
When you've tried your best, you've done the best.
Seek first to understand, not to be understood.
Work hard and always have something for yourself.
Don't give up. Remember your roots. Stay strong, and if all else fails, have a good cry (but privately)!
Doing the right thing isn't always easy, but it's easier than the alternative.
It is important to be kind to your family, because you are stuck with them forever.
Stay in touch with people that lift you up and make you laugh!
Love is what matters most in the world.
Always have a good pair of red heels and red purse.
A comprehensive list of motherly words of wisdom is available on A Place for Mom's blog.
MORE INFORMATION:
A Place for Mom
® (APFM), the nation's largest senior living referral service, released these results from its second annual
Mother's Day
survey.
"As we celebrate
Mother's Day
, we are inspired by the valuable advice and insights received from the moms and daughters," said
Sean Kell
, CEO of A Place for Mom. "Our
Senior Living Advisors
provide strength and guidance to families in need, and this survey was a wonderful opportunity for us to benefit from the wisdom of those we serve."
SOURCE:
A Place for Mom