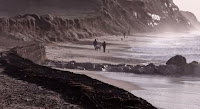 GOOD VIDEO:
See people with dementia share their insights into living well with dementia. This positive video challenges the stigmas of dementia, promoting inclusion in society and community support.
---
Video and survey below ad…
A popular book on living well with dementia – full of love, commitment, faith & courage:
After watching this video, check out the link below it to the "Attitudes to Dementia Survey".
The survey hopes to help understand whether watching this video improves or reinforces existing attitudes towards dementia issues.
Thank you.
After you have watched the video – please consider completing the following survey from Bournemouth University:
https://www.surveymonkey.com/s/QQWDG2J
SOURCE:
Bournemouth University