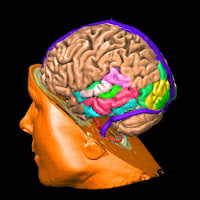 DIAGNOSIS:
Learn to spot Lewy body dementia (LBD). LBD is the most common type of dementia after Alzheimer's. Find out the symptoms that make LBD different.
---
Lewy bodies are abnormal deposits of a protein called alpha-synuclein in the brain.
Lewy body dementia's warning signs have three common presentations:

Some individuals will start out with a movement disorder leading to the diagnosis of Parkinson's disease and later develop dementia. This is diagnosed as Parkinson's disease dementia.
Another group of individuals will start out with a cognitive/memory disorder that may be mistaken for AD, but over time two or more distinctive features become apparent leading to the diagnosis of 'dementia with Lewy bodies' (DLB).
Lastly, a small group will first present with neuropsychiatric symptoms, which can include hallucinations, behavioral problems, and difficulty with complex mental activities, also leading to an initial diagnosis of DLB.

Regardless of the initial symptom, over time all three presentations of LBD will develop very similar cognitive, physical, sleep and behavioral features.

The most common symptoms of LBD include:

Impaired thinking, such as loss of executive function (planning, processing information), memory, or the ability to understand visual information.
Fluctuations in cognition, attention or alertness;
Problems with movement including tremors, stiffness, slowness and difficulty walking
Visual hallucinations (seeing things that are not present)
Sleep disorders, such as acting out one's dreams while asleep
Behavioral and mood symptoms, including depression, apathy, anxiety, agitation, delusions or paranoia
Changes in autonomic body functions, such as blood pressure control, temperature regulation, and bladder and bowel function.
Early and accurate diagnosis is tricky but vital, because LBD patients may react to certain medications differently than Alzheimer's or Parkinson's disease patients. A variety of drugs can worsen LBD symptoms. At the same time, early recognition, diagnosis and treatment of LBD can improve the patients' quality of life.