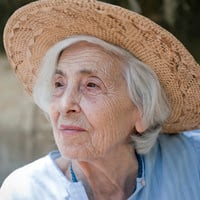 Pseudodementia walks and talks like dementia, but it often responds positively, with treatment permanently improving cognition. Learn how recognizing the difference can change one's life.
---
Pseudodementia was first coined in 1961 by psychiatrist Leslie Kiloh. Dr. Kiloh noticed patients with cognitive symptoms consistent with dementia who improved with treatment, a pattern inconsistent with the progressive neurodegenerative nature of dementia.
Diagnosis
Pseudodementia can be caused by a large variety of underlying disorders, but most commonly, it is depression masquerading as dementia.
Depressed elderly patients may exhibit substantial cognitive deficits. To further complicate the clinician's task, people with dementia are often depressed. For example, 20% to 40% of Alzheimer's patients have major depression (Brown, 2005). This makes the relationship between depression and dementia very complicated. So the question is how to differentiate the two.
In unusual cases, pseudodementia may be misdiagnosed based on causes that are "not real" and even "fake". This is worth noting because it occurs often enough that professionals, caregivers and patients can benefit from being aware of it.
Pseudodementia can be the result of psychological tension that is not caused by a physical illness.
Notwithstanding, it is more likely that it is caused by a real brain pathology.
Telling Depression & Dementia Apart
In contrast to the gradual onset of dementia, pseudodemented depression comes on rapidly. Furthermore, whereas the pseudodemented patient appears distressed and may express fear of losing his mind, the person with true dementia often seems relatively unconcerned and tends to minimize his problem.
Continued below table…


Source: Clinical Concerns
The truly demented patient is usually inattentive and has greater impairment of recent than remote memory. In contrast, the depressed patient, though attentive, will complain of both kinds of memory loss and then test better than what he describes. He is also more likely to have had previous similar episodes.
While a demented person may cooperate and try to bluff his way through the testing, the pseudodemented person is often uncooperative, insisting that he cannot do it. This should not be confused with malingering but seen more as a reflection of the feeling of inadequacy that goes along with serious depression.
Treating Pseudodementia
When treated (as depression), in contrast to true dementia, pseudodementia often responds positively. While the depression may be treatable, treatment rarely achieves a full reversal of the cognitive impairment that made the doctor suspect dementia.
Risk Factors
Unfortunately, recent studies suggest pseudodementia carries an increased risk for the subsequent development of true dementia (Brown, 2005). It may turn out that depression in the elderly, at least in some cases, is an early signal of dementia. Still, if at the initial presentation the problem is mainly depression, it is important that it be recognized and treated accordingly.
Clinical Suspicion is Essential
In summary, psychiatric symptoms that bring on dementia-like deficits in the elderly result from a host of conditions. Many of them are readily treatable, if properly recognized. The term "pseudodementia" provides a "starting" language that offers a useful step in getting to a more accurate diagnosis and treatment. A high index of clinical suspicion is essential.