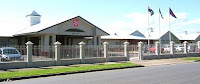 PEOPLE WITH DEMENTIA cannot easily protect themselves. Nursing homes have long dodged accountability for dementia patients by making new residents sign a "pre-dispute arbitration agreement". Thanks to Medicare and Medicaid, that tactic has finally come to a halt.
---
San Francisco – An outright ban on the use of pre-dispute binding arbitration agreements highlights the most significant re-write of federal nursing home regulations in 25 years.
Since the time that the Centers for Medicare and Medicaid Services (CMS) posted their final rule for revising the requirements that nursing homes must meet to receive Medicare and Medicaid funding, America has been a far friendlier place for nursing home residents.
Great Impact
The rule is 713 pages long and affects virtually every aspect of the lives of nursing home residents but one sentence on page 689 will likely have the greatest impact:
A facility must not enter into a pre-dispute agreement for binding arbitration with any resident or resident's representative.


Calling pre-dispute arbitration agreements "unconscionable" by their very nature, CMS has protected nursing home residents from signing away their rights to file lawsuits when they are subjected to abuse or neglect or have their rights violated. Arbitration agreements are used by nearly all nursing homes to ensure residents have limited options when they are harmed or need justice.
Since CMS and state survey agencies have ditched strong regulatory enforcement in favor of a collaborative, education-oriented approach, private lawsuits are critical for improving nursing home care. Until CMS's rule, nursing homes had used arbitration agreements to insulate themselves from accountability.
The pre-dispute arbitration agreement ban has been in effect for almost 2 years now. Agreements signed prior to that date are unaffected by the rule. The rule does not apply to assisted living facilities, despite the fact that pre-dispute arbitration agreements are similarly unconscionable to their residents.
Basic Constitutional Rights
Pat McGinnis, CANHR's Executive Director, stated "This is a long-overdue rule. No citizen should be required to surrender basic constitutional rights and civil protections to secure a bed in a nursing home as a condition for adequate care.  We are glad that CMS has finally recognized this."
Aside from the ban on pre-dispute arbitration agreements, the rule includes many provisions that could hurt nursing home residents, including no minimum staffing requirement and no new limitations on the use of chemical restraints on residents.
About CANHR: California Advocates for Nursing Home Reform (CANHR), is a statewide nonprofit advocacy organization dedicated to improving the choices, care and quality of life for California's long term care consumers. Through direct advocacy, community education, legislation and litigation it has been CANHR's goal to educate and support long term care consumers and advocates regarding the rights and remedies under the law, and to create a united voice for long term care reform and humane alternatives to institutionalization.
California Advocates for Nursing Home Reform (CANHR) 
650 Harrison Street, 2nd Floor, San Francisco, CA 94107 
www.canhr.org