SEATTLE, WA – The 4 TH Annual Maude's Award Recipients were just announced, honoring three organizations with $25,000 and five Individuals with $5,000 each.
Honoring Maude by Awarding Innovation
Maude's Awards was created in 2019 by Richard Ferry (Cofounder: Korn-Ferry) in honor of his beloved wife of 65 years. In 2013, Maude was diagnosed with dementia. Richard continues the journey to discover and share innovations addressing challenges of persons living with dementia and their care partners.
There are four award categories and more information on those can be found here:
The Awards – Maude's Awards (maudesawards.org)
---
Award Winners
The full list of recipients is as follows:
Organizations ($25,000)
Concerts in Motion – Person-Centered Trauma-Informed Care Concerts – New York, NY
Hospice Savannah's Edel Caregiver Institute – Savannah, GA
Methow at Home – MAH Dementia Care Support – Twisp, WA
Individuals ($5,000)
Donna Newman-Bluestein – Dance for Connection – Dedham, MA
Lisa Sommers – Healing Harmonies – Greenfield, MA
Loretta Veney – Loretta Veney Inspires Memories Using LEGO Serious Play – Clinton, MD
Dan Cohen – Right to Music – Mineola, NY
Valerie Tsosie – President, So' Tsoh Foundation (Navajo Nation) – Window Rock, AZ

---
About the Winners:
---
Organizations ($25,000)
---
Concerts in Motion –
Person-Centered Trauma-Informed Care Concerts –
MAKING CONNECTIONS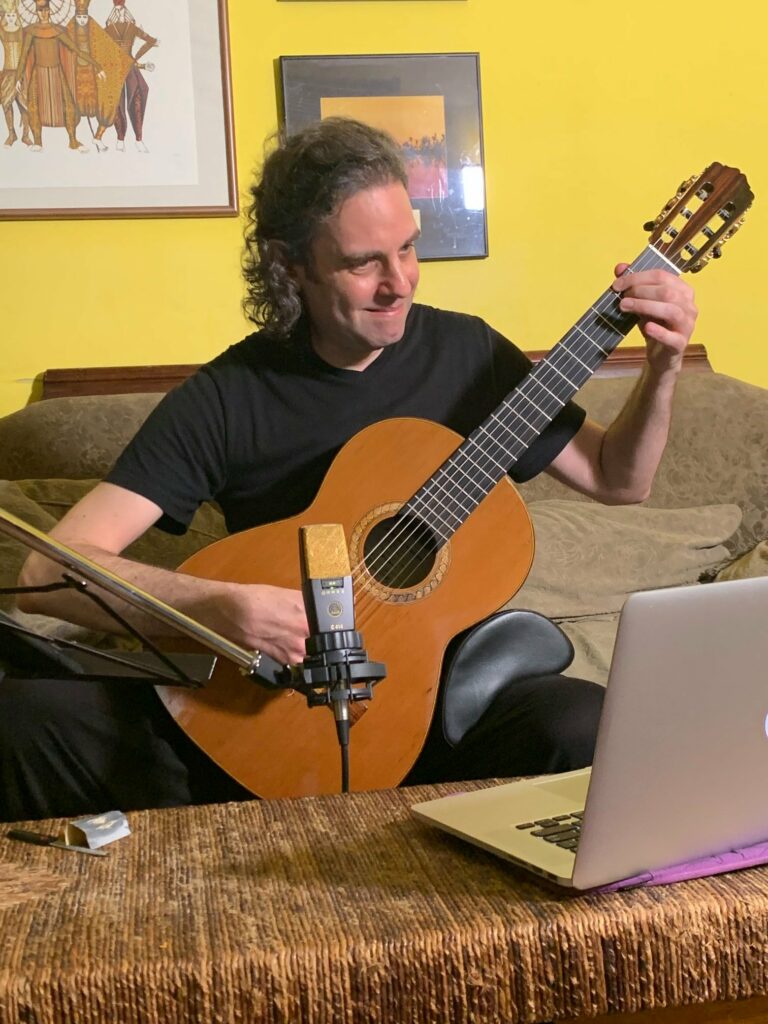 "Concerts in Motion (CiM) is a non-profit organization dedicated to relieving social isolation through personalized concerts that combine music and socially engaging outreach.
The Person-Centered Trauma-Informed Care (PCTIC) approach guides our programming, and we partner with nearly 200 human service agencies across the New York metro area and nationally to provide culturally-responsive music programs that meet each community's needs.
The PCTIC concerts aim to improve quality of life for persons with dementia and their care partners by presenting free, live, personalized music with engaging conversation, to bring joy, community, and connection. The weekly, virtual concerts (and in-person as requested) are designed to be accessible and welcoming to individuals with dementia and their care partners. Musicians are diverse, world class professionals or student volunteers who are fluent in 16 genres and 19 languages, so we are able to meet audience requests with a high degree of specificity. Target outcomes for participating older adults and caregivers are improvement in mood (short-term), improvement in connections (mid-term), and improvement in quality of life (long-term)."
Hospice Savannah's Edel Caregiver Institute –
SUPPORTING CARE PARTNERS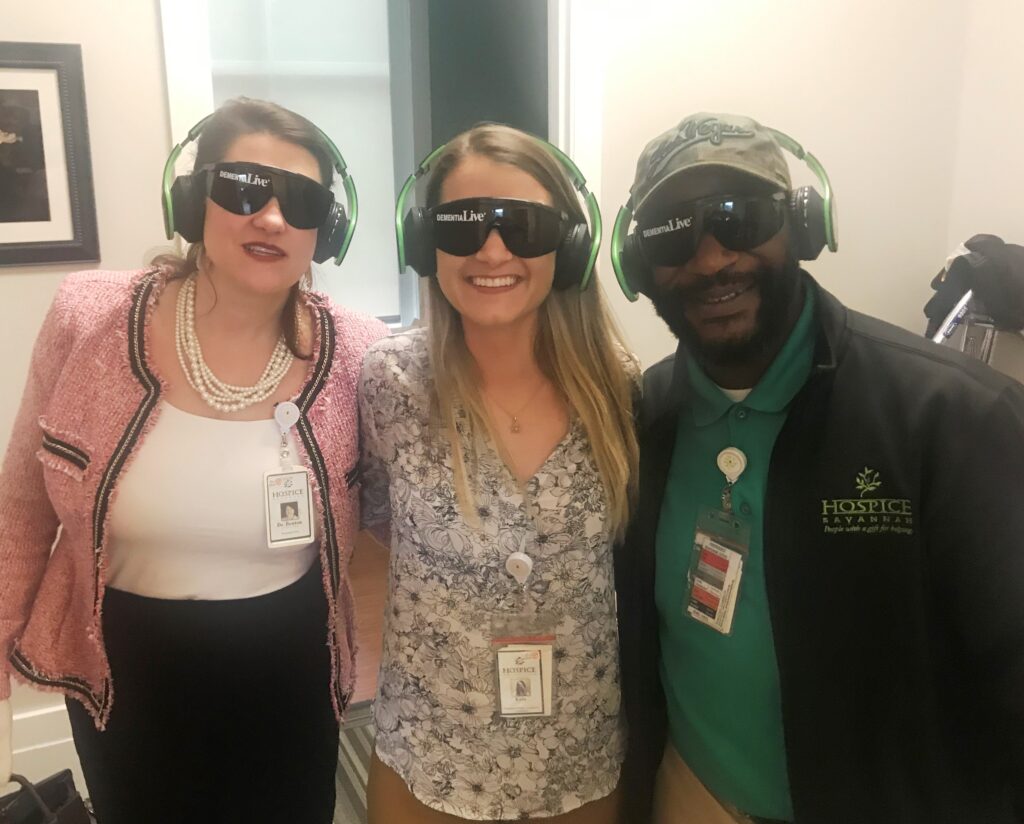 "Hospice Savannah, Inc. has provided Savannah and surrounding suburban and rural counties with the best services and resources on living with a life-limiting illness, dying, death, grief and loss. Founded in 1979 through a volunteer-driven, grassroots effort, Hospice Savannah has grown in response to community needs, now offering home-based and inpatient hospice care, grief counseling, palliative care, volunteer companions for those living with serious illnesses, and their caregivers, specialized care for veterans, and pet care assistance.
The Edel Caregiver Institute (ECI) offers services designed specifically for non-paid, non-prepared family caregivers. Recognized for excellence by the Rosalyn Carter Institute, ECI offers education, resources, emotional support, and wellness for family caregivers. Since its inception in 2015, ECI has served over 2,000 individual family caregivers, and hundreds of others through public engagements, all at no cost to them."
Methow at Home –
MAH Dementia Care Support –
SUPPORTING CARE PARTNERS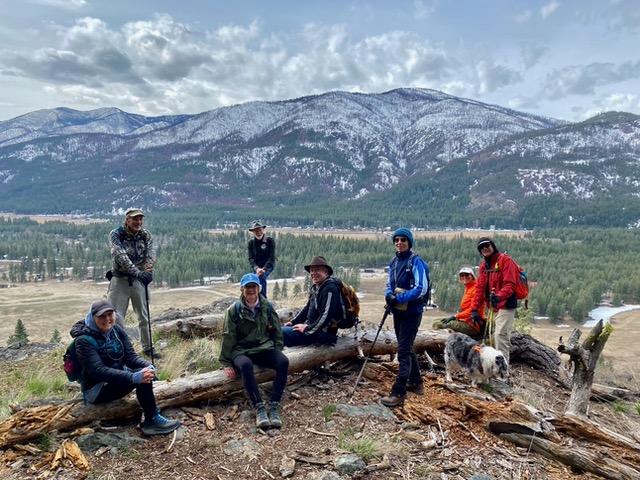 "Methow at Home (MAH) is a 501(c)(3) membership organization that supports seniors in our rural community with volunteer services and education to age in place with dignity and grace. Modeled on the national Village to Village movement, MAH works towards a vision to live in a vibrant, inclusive, multi-generational community where we honor, appreciate, and connect with our elders through member services (volunteers), social connection, preparedness and planning, education, and empowerment. MAH values a community that is inclusive and holistic, where we co-create an effective network of aging support.
'MAH Dementia Care Support' delivers a varied curriculum of free dementia-related education and training for our volunteers, care partners and families in the community. Classes cover dementia education, awareness, respite care training, and caregiver support. Curriculum includes programs such as Caring For Your Loved One Living with Dementia,' and 'Volunteer Training to Provide Dementia Respite Care.'"
---
Individuals
---
Donna Newman-Bluestein – Dedham, MA –
MAKING CONNECTIONS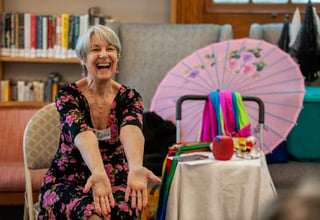 "Donna Newman-Bluestein has worked as a dance/movement therapist for over 40 years. Since 2002, her programs have focused exclusively on older adults and people with dementia and in 2007, she started Dance for Connection. Her one-hour dance programs lead to greater vitality, sense of belonging and esteem. She leads two trainings for care partners so they can:
bring dance to the people they care for, and
better understand how their nonverbal communication affects the people they care for.
To motivate people who are less engaged, Donna invented and manufactured the Octaband®, a colorful, stretchy device designed to foster feelings of connection tactically, kinesthetically, and visually. The trainings, the Octaband, the manual she wrote, The Dance of Interaction: An Embodied Approach to Nonverbal Communication Training for Caregivers of People with Dementia, her replicable dance program, and Quality of Life Movement Assessment, available for free download, are all in the service ofhelping care partners provide a better quality of life for the people they care for through dance and embodied caregiving."
Lisa Sommers – Healing Harmonies – Greenfield, MA –
MAKING CONNECTIONS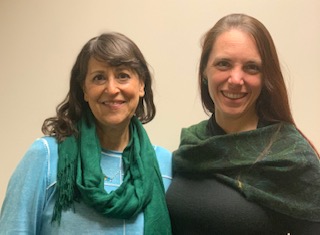 "As a speech-language pathologist (SLP), I, along with another SLP, volunteer my time to run a choir for people with neurological challenges. We have used music very powerfully when working with people with dementia. My father, a musician, has been diagnosed with Alzheimer's disease. On a recent visit with him, he could not fluently converse with me, but I sang with him. Soon we were harmonizing, smiling and laughing, connecting deeply. The power of music is a vehicle for deep human connection, with a bridge to more successful verbal and nonverbal communication.
A program called Healing Harmonies is a choir that was started in 2018 by myself, Amanda Bernhard, Kelly Richardson. Kelly's research in Parkinsons Disease and singing inspired us to start a choir. Research has demonstrated that singing and making music in a group is beneficial for breathing, speech and voice skills, language, cognition, mood, and social engagement. This benefits people who have difficulty speaking due to dementia, strokes, Parkinson's disease, and brain injuries. We do warm-ups, breathing activities, and sing familiar songs. We also teach new songs by utilizing a call and response and project lyrics to assist with working memory challenges. Amanda and I volunteer our time outside of work to keep the choir going; we solicit donations from the community (such as with benefit concerts)."
Loretta Veney – Loretta Veney Inspires Memories Using LEGO Serious Play – Clinton, MD –
MAKING CONNECTIONS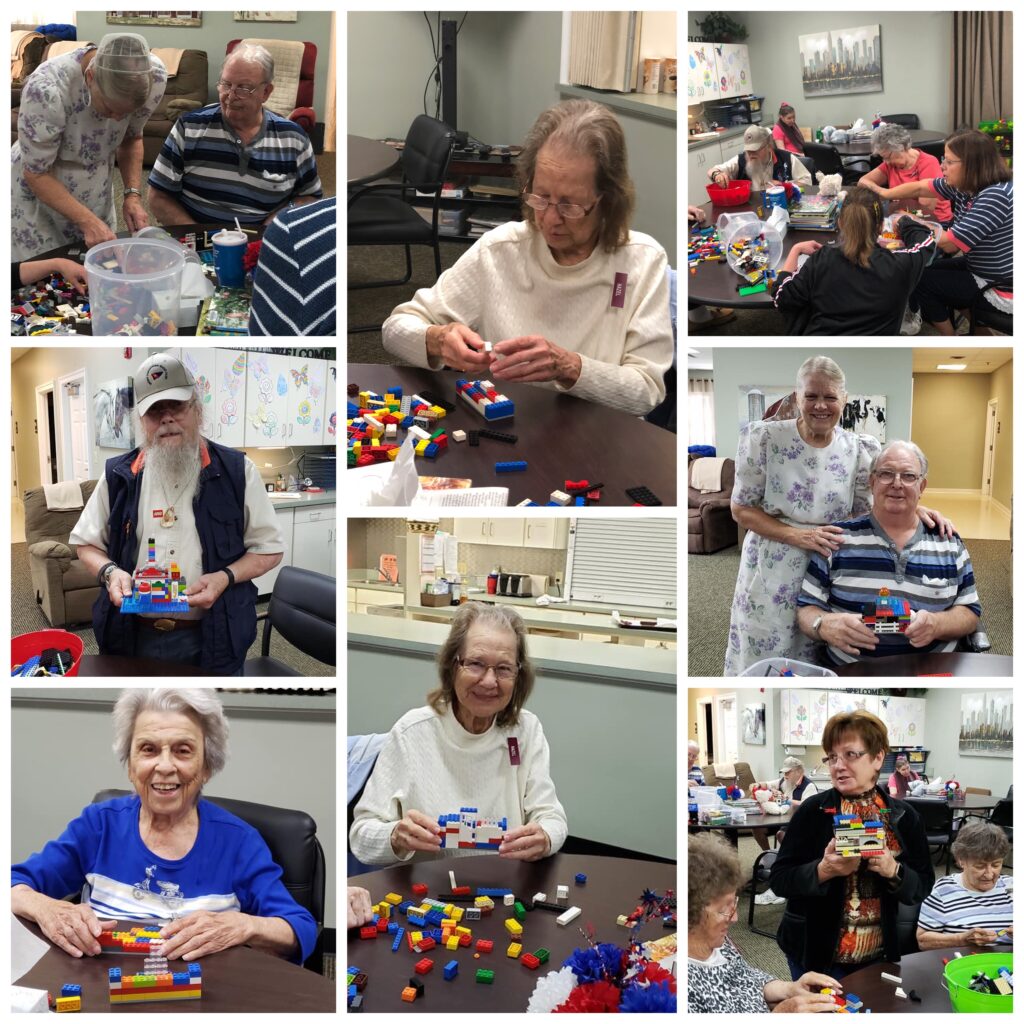 "I was caregiver for my mom Doris from 2006 until her death in 2022 and LEGO bricks were always an important part in our lives. We used the LEGO bricks to bring mom joy each day until the day she died and in 2017 I also began using the bricks to bring joy and hope to others with dementia, their care partners and to those in adult day programs and memory care communities. My mom will always be my inspiration.
Memories are inspired using LEGO Serious Play! The key activities are building and sharing LEGO models with those with dementia and the outcomes are reducing anxiety, increasing focus, delivering joy, hope, lots of smiles, and FUN. It helps builds new memories and uncovers old ones. Loretta began offering this program in 2016 and added a care partner component in 2019. The cost is $600 for up to 20 people including LEGO bricks that participants get to keep and continue to build. The cost for large groups and conferences is based on number of participants."
Dan Cohen – Right to Music – Mineola, NY –
SUPPORTING CARE PARTNERS
"Nursing home residents average only 11 minutes per day of meaningful activity (20 minutes in assisted living). I volunteered to see if re-connecting people with their favorite music would have an impact beyond group music typically offered. People with dementia just "lit up!"
To facilitate widespread adoption in long-term care and other healthcare settings, I founded Music & Memory in 2010. Facing institutional resistance, I made Alive Inside, a powerful documentary to inspire change. Although I have trained more than 5,000 healthcare-based teams, I am driven to see the other 50,000 US healthcare organizations provide the right music to all who might benefit. Toward this end, I founded Right to Music in 2019.
Music is the most researched and effective non-pharmacological approach to improving quality of life for persons with dementia, although it is still only minimally applied by our healthcare system. I am working to connect typically siloed individuals and organizations enthused about music and health so they can be a more effective force for change. I am building an international infrastructure composed of advocates to coordinate research, program adoption, and a shared best practice for the 50 million people with dementia globally. Such an effort will reduce loneliness, depression, pain, and falls while improving mood, gait, speech, sleep, appetite, and quality of life."
Valerie Tsosie, President, So' Tsoh Foundation (Navajo Nation) – Window Rock, AZ –
SUPPORTING CARE PARTNERS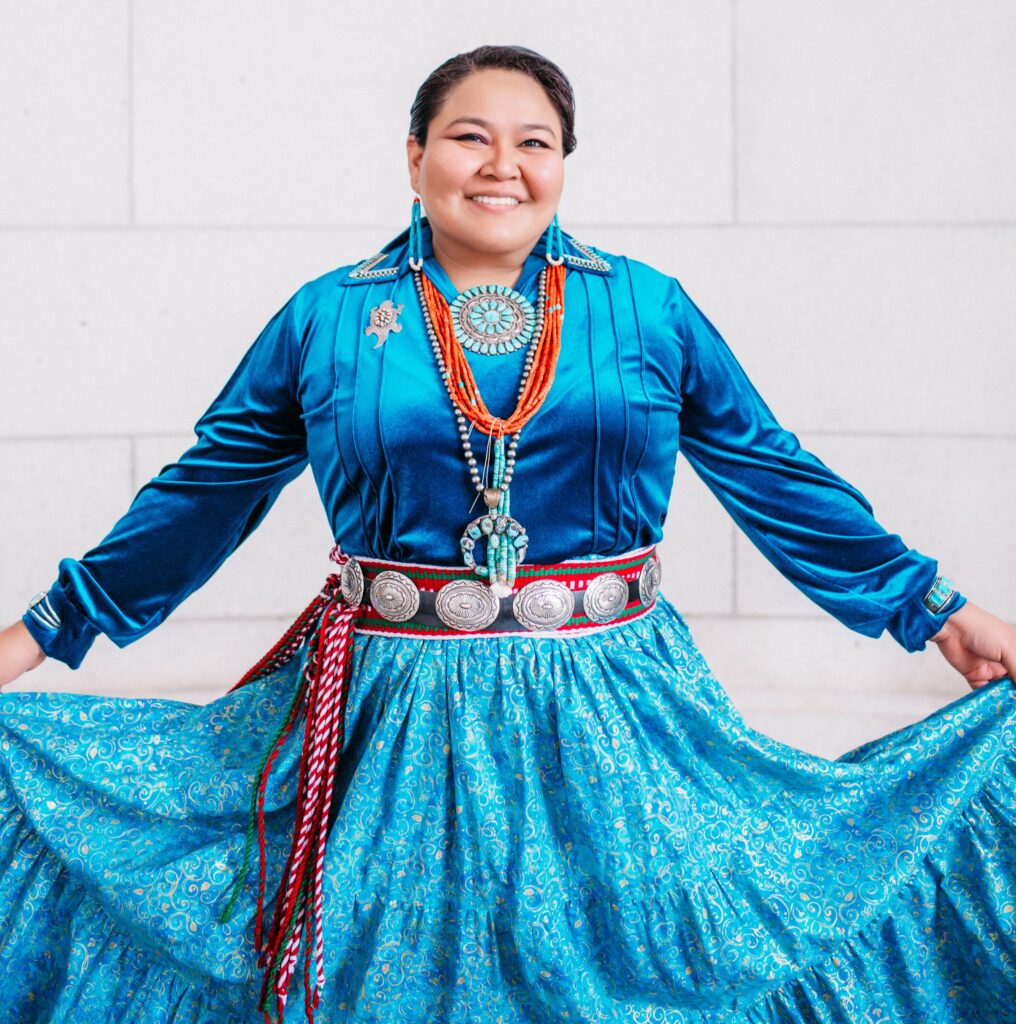 The "So' Tsoh Foundation is a 501(c)(3) non-profit organization. We create pathways to better health by offering innovative solutions for caregivers to have access to behavioral and physical wellness, and quality care to the caregiver and their families. The So' Tsoh Foundation offers comprehensive programs, specialty services, resources, and support to address general wellness concerns. We utilize an integrated Diné approach that takes into consideration the body, mind, and spirit connection.
We started partnering with the Alzheimer's Association to provide the introductory courses of Understanding Alzheimer's and Dementia, Stages of Alzheimer's, and Understanding and Responding to Dementia-Related Behavior and Effective Communication Strategies. We also have a Support Group twice a month.
As the community members were advancing in their dementia care we wanted to assist them with in-depth training. We partnered with DUET and had our first 10-Week Finding Meaning & Hope Series. The classes run from 1 to 3 hours depending on the class. All classes were analyzed to integrate the Diné approach that takes consideration the body, mind, and spiritual connection, with translations. All training has been running for three years. Seveny-five percent of our classes are free to the participant. The facilitators are paid in kind or paid out of pocket."
---
Maude's Awards are for achievement, as opposed to grants for future programs. The intent of Maude's Awards is to reward programs that have demonstrated success. The nominated program must have been active in 2022 or the year prior. If the program is currently active or recurring, it must have completed one year of operation, or enough time to demonstrate success.
For more information, visit: https://maudesawards.org/2023-awardees/
The Handbook of Innovations will be available later this Fall and will be found here: https://maudesawards.org/innovation-book/
---