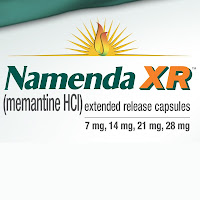 VIDEO+ARTICLE:
Namenda® is a drug widely used to treat mid-stage Alzheimer's. The government is suing Namenda's manufacturer to stop them from discontinuing their current formulation. See why.
---
NYS Attorney General Eric Schneiderman alleges Namenda's manufacturer is illegally driving patients to its newer patented drug, Namenda-XR, to avoid losses from cheaper generic alternatives coming out very soon.
Continued below video…
The manufacturer has announced plans to withdraw Namenda, which generates more than $1 billion in annual revenues, and convinced 40% of patients and prescribing physicians to switch to newer Namenda XR.
Mr. Schneiderman says the company is "manipulating vulnerable patients" to protect profits.
On the one hand, the company says its new drug, taken once daily instead of twice, is better. Called Namenda-XR®, it is a slow-release pill. You take it once a day and it slowly releases its medication over the course of 24 hours. This usually helps insure that a person always has the right amount of medication, with the fewest side effects.
On the other hand, the old formulation already works fine for many people and is less expensive. This will be especially true when the generic version, called memantine, hits drugstore shelves soon.
What exactly is Namenda's manufacturer trying to do by taking regular Namenda off the shelf? Namenda's CEO spelled it out clearly in a January conference call. CEO Brent Saunders said,
"We believe that by potentially doing a "Forced Switch", we will hold onto a large share of our base users."

"It's very difficult for the generics, then, to reverse commute back…"
To learn more, read the article,
Patent Expiration May Trigger Namenda Shortage
SOURCES:
CBS News
Associated Press