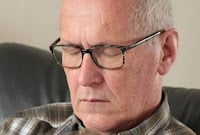 AlzForum reports new Alzheimer's results for FDA-Approved insomnia drug suvorexant (Belsomra®). Half of people with Alzheimer's don't sleep well, exacerbating a variety of problems. Learn about this drug's effectiveness and safety in dementia.
---
ALZFORUM EXCERPT MAY 10, 2019 – Now, results of a Phase 3 trial testing Merck's insomnia drug suvorexant, sold as Belsomra, in patients with mild to moderate Alzheimer's disease (AD), suggest that this drug prolongs slumber, with more overall sleep time and shorter bouts of nighttime wakefulness than placebo. The drug is FDA-approved for insomnia and has been reported safe in the elderly population. Merck scientists presented this data at the American Academy of Neurology's 71st Annual Meeting, held in Philadelphia.
Nearly half of people with Alzheimer's can't sleep at night, waking up more often and staying awake longer than others their age. This causes nighttime wandering, and worsens cognition and depression. Despite the burden for both patient and caregiver, many physicians do not prescribe available hypnotics, sedatives, or antipsychotics for fear of causing falls, stroke, or hastening cognitive decline.
Effective & Well Tolerated
Many Alzheimer's patients have serious problems sleeping.
Four weeks of suvorexant nudged up nighttime slumber.
Results may encourage physicians to prescribe this orexin inhibitor.
"Clinicians often say they are hesitant to try suvorexant in AD patients because of insufficient data to support the efficacy and safety in this key subpopulation," W. Joseph Herring, Merck, Kenilworth, New Jersey, who presented the results, told Alzforum. "We've shown that suvorexant was effective in improving sleep and generally well tolerated in patients," he said.
"They did a really nice study," said David Holtzman, Washington University in St. Louis. "It clearly shows the drug caused more sleep, and there was a pretty strong effect. I think it's worth trying in some of our dementia patients with sleep problems."
30 Minutes Before Bedtime
Suvorexant tablets are to be taken 30 minutes before bedtime. The drug targets orexin receptors in the brain. A neurotransmitter produced in the hypothalamus, orexin binds to receptors in several brain regions, and the ensuing signaling works to keep a person awake. By binding and blocking orexin receptors, suvorexant temporarily halts orexin signaling.
Some people with Alzheimer's have high orexin levels in their cerebral spinal fluid, which is thought to contribute to the disturbance in their sleep/wake cycle (Gabelle et al., 2017). This is the first study to evaluate suvorexant in AD.
ORIGINAL ARTICLE CONTINUES On AlzForum.com AT:
Drug Reported to Help Alzheimer's Patients Sleep Better
SOURCE: