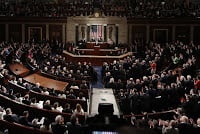 REVIEW – VIDEO & ARTICLE:
President Trump's New Year 2019 signing of "The BOLD ALZHEIMER'S ACT" allocated $100 million to combat Alzheimer's and preserve brain health. This added to the extra $425 million for Alzheimer's research signed in October 2018.
---
Washington, D.C. — On New Year's Eve 2019, the Building Our Largest Dementia (BOLD) Infrastructure for Alzheimer's Act was signed into law by President Trump. For the first time, this legislation will create a public health infrastructure across the country to combat Alzheimer's disease and preserve brain health. It is in addition to his October 2018 $425 million Alzheimer's research boost.
Inspiring Support
The BOLD Act was an inspiring example of great people working together with bipartisan cooperation. It was authored by U.S. Senators :
It was cosponsored by a total of 58 Senators and passed the Senate unanimously. In Congress' House of Representatives, a companion bill was introduced by U.S. Representatives :
Paul Tonko (Democrat – NY)
Brett Guthrie (Republican – Kentucky)
In the House of Representatives, the BOLD ACT was cosponsored by 254 members and passed the House by a vote of 361-3.
It was further supported by 181 organizations and individuals, including:
CaringKind
Lewy Body Dementia Association
Pat Summit Foundation
Second Wind Dreams – Virtual Dementia Tour
The Evangelical Lutheran Good Samaritan Society
The Jewish Federations of North America
VeteransAgainstAlzheimer's
WomenAgainstAlzheimer's
Under-Recognized Threat. A Brighter Day.
"Alzheimer's disease is one of the greatest and most under-recognized public health threats of our time. Millions of Americans and thousands of Mainers are living with the disease, and that number is soaring as our overall population grows older and lives longer," said Senator Collins, a founder and Senate co-chair of the Congressional Task Force on Alzheimer's Disease. "After decades of increasing investments in biomedical research for Alzheimer's, we are ready for the next step: to translate research into practice. The BOLD Act takes a multi-pronged public health approach that will create a modern infrastructure for the prevention, treatment, and care of Alzheimer's and related dementias. I am proud of the overwhelming bipartisan support our legislation received in Congress and in communities across the nation. BOLD brings us to the brink of a brighter day for Alzheimer's."
Fierce Champion for Ending Alzheimer's
"The BOLD Act is the first step in addressing the ongoing public health crisis that is currently affecting more than five million Americans. I'm proud this bipartisan legislation has been signed into law by President Trump to improve early detection and diagnosis, support caregivers and educate the public on Alzheimer's disease and brain health," said Senator Cortez Masto. "This important legislation will support Nevadans struggling with Alzheimer's and their families. I will continue to be a fierce champion for ending Alzheimer's before it claims more lives."
Tackle Alzheimer's on All Fronts
"To prevent millions of more Americans and their families from being devastated by Alzheimer's, we have to tackle this disease on all fronts. With the BOLD Act, we can empower our federal and state public health infrastructure to play an expanded role and better understand the true scope of this disease," Senator Capito said. "This legislation — now law — is a great step for those living with Alzheimer's, as well as all those who care for and love them."
Much-Needed Relief
"I am thrilled that our bipartisan bill to strengthen our country's response to Alzheimer's was officially signed into law," Senator Kaine said. "Too many families know what it's like to have a loved one with Alzheimer's, and I hope that our efforts will start to provide much-needed relief to those affected."
The Problem
5.5 million Americans are living with Alzheimer's.
Alzheimer's costs the United States more than $277 billion per year, including $186 billion in costs to Medicare and Medicaid.
Without further action, the number of Americans with Alzheimer's is expected to triple to as many as 14 million by 2050, costing the nation more than $1.1 trillion per year.
What "THE BOLD ACT" Does
This legislation applies a public health approach to: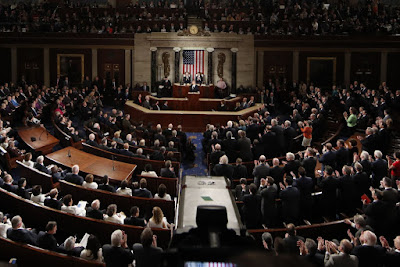 Reduce risk
Detect early symptoms
Advance care
Improve data
Ultimately change the trajectory of this devastating disease.
Headed by the Centers for Disease Control and Prevention (CDC), it authorizes $20 million annually over the next five years to establish:
Alzheimer's Disease and Related Dementias Public Health Centers of Excellence dedicated to promoting effective Alzheimer's disease and caregiving interventions as well as educating the public on Alzheimer's disease, cognitive decline, and brain health. The centers will implement the CDC's Healthy Aging Public Health Road Map, and will take key steps to support health and social services professionals as well as families and communities.
Cooperative Agreements with the CDC that will be awarded to State Health Departments to help them meet local needs in promoting brain health, reducing risk of cognitive decline, improving care for those with Alzheimer's, and other key public health activities.
Data Grants to improve the analysis and timely reporting of data on

* Alzheimer's
* Cognitive decline
* Caregiving
* Health disparities at the state and national levels.
Read the original BOLD ACT from Congress here.